Welcome to our blog about the benefits of papaya fruit! Many people may be familiar with this tropical fruit, which is often enjoyed for its sweet taste and juicy texture. But did you know that papaya is also packed with nutrients and has a range of health benefits? In this article, we will explore some of the reasons why you should consider adding papaya to your diet. From supporting digestion to boosting the immune system, papaya has much to offer for those interested in maintaining optimal health. So grab a slice of papaya and join us as we dive into the world of this delicious and nutritious fruit!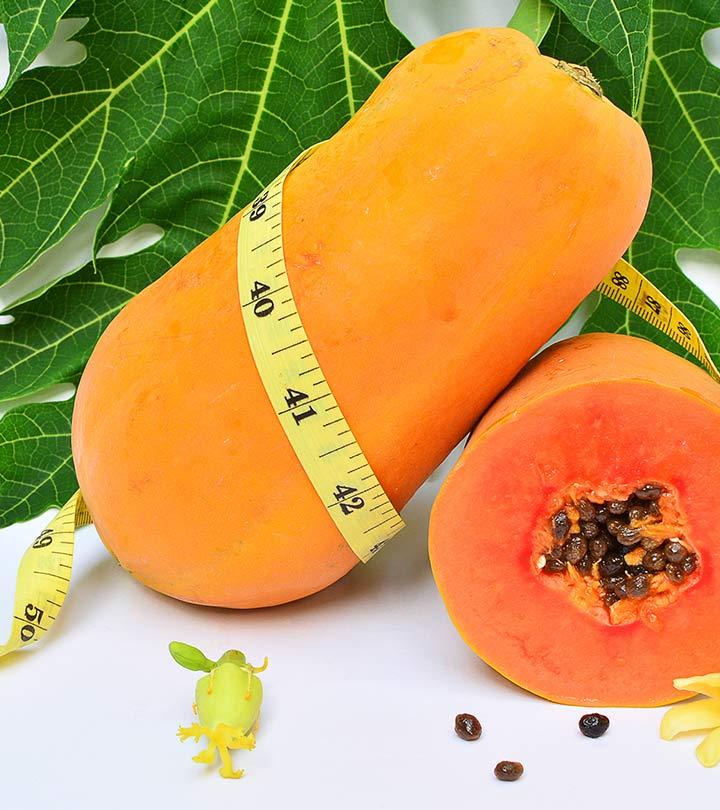 1. Low in Fat: Papaya is a great option for weight loss
    Papaya is an excellent fruit to include in a weight loss diet plan as it is low in calories and fat. It is a great option for those who are looking to lose weight without compromising on taste or nutrition. Papaya is rich in fiber, which helps promote satiety, leaving you feeling full for longer periods, and reducing the urge to overeat. By including papaya in your diet, you can not only lose those unwanted pounds but also maintain a healthy weight in the long term. With its numerous health benefits, including improved digestion, healthier skin, and a stronger immune system, papaya is truly a superfood that can help you achieve your weight loss goals while keeping your body healthy and nourished.
2. High in Folic Acid: Promotes healthy cell growth
    In addition to its many other health benefits, papaya is also high in folic acid. Folic acid is a B-vitamin that plays a crucial role in promoting healthy cell growth. It is important for the development of red blood cells and DNA, making it especially important for pregnant women. By including papaya in your diet, you can help ensure that you are getting enough folic acid to support your body's natural processes. Plus, with its sweet, tropical flavor, papaya is a delicious way to get your daily dose of this important nutrient.
3. Antioxidant Rich: Protects against diseases like Alzheimer's and inflammation
    The papaya fruit is an excellent source of powerful antioxidants, making it a great addition to your diet as it helps protect against various diseases. One of the diseases that papaya can help protect against is Alzheimer's, which is a progressive brain disorder that affects memory and other cognitive functions. The antioxidants present in papaya can help prevent oxidative damage, which is a major contributor to Alzheimer's disease. In addition, papaya also helps reduce inflammation throughout the body, which is another risk factor for Alzheimer's disease. This is just one of the many benefits of incorporating papaya into your diet. From supporting weight loss to promoting healthy skin and digestion, papaya is a delicious and nutritious fruit with a plethora of health benefits. So why not enjoy it in all its sweet and tropical glory?
4. Cancer Prevention: Carotenoids in papaya have been shown to have cancer-fighting properties
    Another incredible benefit of papaya fruit is its cancer-fighting properties. Studies have shown that the carotenoids present in papaya, such as beta-carotene, lycopene, and lutein, have powerful antioxidant properties that fight against free radicals, which can damage cells and lead to cancer. These carotenoids have been found to specifically target cancer cells in the colon, breast, and pancreas, inhibiting their growth and preventing them from spreading. Incorporating papaya into your diet is a delicious and easy way to help protect your body against cancer. Plus, with all the other benefits such as low sugar levels, high fiber content, and immune system-boosting properties, it's a win-win for your health. So go ahead and enjoy some papaya in your next meal or snack and reap the many benefits this tropical fruit has to offer.
5. Immune System Booster: Helps boost the body's natural defenses
    Papaya is not just a delicious fruit, but it also has plenty of health benefits that can help boost the immune system. Papaya is loaded with vitamin C, which is known to enhance the natural defenses of the body. It also contains an enzyme called papain, which can help reduce inflammation and improve digestion. Additionally, the high fiber content in papaya helps to support gut health and maintain a healthy weight. This low-sugar fruit is suitable for diabetics, making it an excellent choice for those monitoring blood sugar levels. The antioxidant properties in papaya also have cancer-fighting properties and help protect against diseases such as Alzheimer's. Furthermore, the high levels of folic acid in papaya promote healthy cell growth, helping to maintain a healthy system. Lastly, papaya helps boost the production of collagen, which keeps skin looking youthful and healthy. Enjoy this versatile fruit by adding it to smoothies or as a topping for salads.
6. Maintains Youthful Skin: Papaya helps boost collagen production for healthy, vibrant skin
    Papaya isn't just a tasty snack, it's also fantastic for maintaining youthful skin. Papaya is rich in vitamin A and antioxidants which work together to reduce wrinkles and increase skin hydration. In addition, papaya is also known to aid in collagen production, which is essential for healthy and vibrant skin. Collagen makes up a significant amount of our skin's structure, and by boosting its production, papaya can help improve skin elasticity and reduce the appearance of fine lines and wrinkles. So, not only is papaya delicious, but it also offers a wide range of benefits for both body and mind. Incorporating this fruit into your diet can lead to a healthy, glowing complexion and maintain youthful-looking skin.
7. Low in Sugar: Suitable for diabetics due to low sugar levels
    In addition to its numerous health benefits, papaya is also a suitable fruit for individuals with diabetes. Due to its low sugar content, it won't spike blood sugar levels unlike other fruits that contain higher amounts of sugar. Papaya also contains a high percentage of fiber which helps regulate blood sugar levels and promotes satiety, making it a great option for diabetics looking to maintain healthy blood sugar levels. By incorporating papaya into their diet, diabetic individuals can reap the benefits of this nutrient-packed fruit without worrying about blood sugar spikes. So, if you're a diabetic looking for a delicious and nutritious snack, consider adding papaya to your next meal or snack.
8. High in Fiber: Helps improve digestion and promote satiety.
    Papayas are an excellent source of dietary fiber, making them an ideal fruit for improving digestion and promoting satiety. As a result, individuals who are on a weight loss program should include papayas in their diet. Moreover, the fiber present in papayas also encourages regular bowel movements and helps in the removal of toxins from our body. Papayas also contain two enzymes, papain and chymopapain, which aid digestion and reduce inflammation. Additionally, the high water content of papayas can help reduce bloating and ease constipation. With so many health benefits, it's easy to see why papayas are such a popular fruit.
9. Origin and History: Learn about the origins and history of the papaya fruit.
    Papaya is a fruit that has been enjoyed for thousands of years, originating in Central and South America. As it was introduced to other parts of the world, such as Asia, it was given different names such as "pawpaw" and "papaw". Papaya has also been used for medicinal purposes in traditional medicine. Its rich nutritional value and delicious taste make it a popular fruit to this day. In addition to consuming it fresh, there are various ways to enjoy papaya in meals, smoothies, and desserts. So, not only can you enjoy the benefits of this fruit, but you can also appreciate the history and culture behind it.
10. Enjoying Papaya: Delicious ways to incorporate papaya into your diet.
    After you've learned all about the benefits of papaya, you may be wondering how to incorporate this delicious fruit into your diet. There are many ways to enjoy papaya, from simply eating it raw to adding it to salads, smoothies, and desserts. Some creative ideas for incorporating papaya into your meals include cutting it into cubes and adding avocado and grapes for a refreshing fruit salad, or using a watermelon ball scoop to create bite-sized papaya balls to add to your yogurt, berries, and nuts. Papaya can also be enjoyed as a dessert by blending it with coconut milk and freezing it to make a healthy, dairy-free ice cream alternative. There are endless possibilities for incorporating papaya into your diet, and with its low sugar content and high fiber levels, it's an excellent choice for those looking to maintain a healthy lifestyle.